Organisers
The Ivan Juritz Prize is the product of a partnership between the Centre for Modern Culture at King's College London and Cove Park. We offer the prize of £1,000 to winners in three categories (Text, Sound and Visual Arts). We will also seek the winners' involvement in future artistic collaborations with Cove Park. All shortlisted works will be showcased at the digital prize-giving and written up in the journal Textual Practice.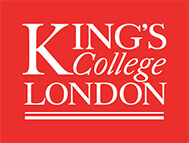 Established in October 2013, the Centre for Modern Literature and Culture is a forum for academics, writers and artists to explore, interrogate, dismantle and reinvent the notion of the 'modern'.  We fund and organise regular events aimed both at the academy and the wider public. The Centre is directed by Lara Feigel and Ben Schofield, aided by Jon Day, Patrick French, Jo Malt and Silvina Milstein.

Cove Park creates year-round residencies in all the art forms for national and international artists, collaborative groups and organisations. It is located on 50 acres of unspoilt hillside overlooking Loch Long on Scotland's west coast. Artists across all disciplines, nationalities and career stages are given the time and space to experiment in their work and develop their practice within a supportive community of other artists.