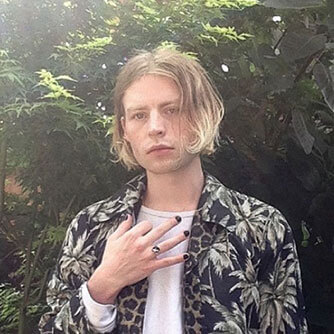 Jocelyn Campbell's 'rgn.1 | 'nt'rl'd' | rgn.2' is a composition for piano that experiments inventively and beautifully with systems of musical invention in an attempt to straddle an ambiguous line between 'modernist' stylistic traits (its emphasis on formal construction and an abstract, non-teleological musical language) and 'postmodern' imitation. Watch the performance of the piece given at the prize-giving at King's College London or read the description.
Jocelyn Campbell (born 1990) is a London based composer who is currently studying at King's College London for a PhD. in composition under the supervision of George Benjamin. Jocelyn had previously studied with Silvina Milstien at King's for a Master's of Music, and completed a BA in music at Middlesex University under Brian Inglis, François Evans and Peter Fribbins. Ensembles who have played works by Jocelyn include: The Royal Northern Sinfonia, the Lontano Ensemble, the Allegri String Quartet, the Finale Orchestra, the Solarek Piano Trio, Newe Vialles, and Ensemble X.Y., among others.
Runners up
Ziad Nagy's 'What Lies Beneath' is a short animated film that plays with surface and depth and with the relationship between technology and the uncanny in a humorous and original way.
Cecilia Stinton's Der Gelbe Klang is a collaborative production that creatively and professionally juxtaposes Kandinsky's colour opera Der Gelbe Klang (1909) with a performance of Franz Schreker's Kammersymphonie (1916) and Lewis Coenen-Rowe's new work, A Cosmic Joke (2014). Through innovative puppetry and lighting design Stinton and her team revisited Kandinsky's classic modernist work from a twenty-first century perspective. Stinton discusses the production in 'Performing Colour and Staging Sound: Revisiting Kandinsky's Multimedia Project'.
Winner: Martin Scheuregger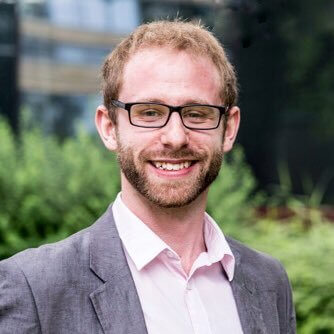 Martin Scheuregger's 'In that Solitude' is a composition for violin and piano, which arrestingly explores the traditionally modernist notion of the fragment to create a new musical language. Listen to 'In that Solitude' or read the description.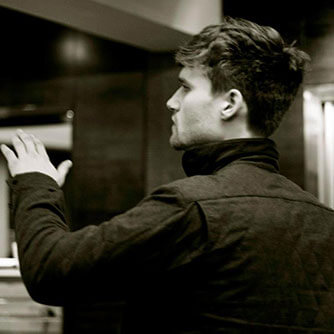 Runners up
Kate McEnery's 'Icarus (Returned)' tells the story of Ovid's Icarus myth using only lines from Joyce's Portrait of the Artist as a Young Man, brilliantly returning Joyce to his Ovidian routes at the same time as creating a startling portrait of loss as the 'Ovidian young man' is cast down, 'his heart trembling in an ecstasy of fear'.
Simon Vickery's 'Dress Up' is a short Youtube film that responds playfully and movingly to Beckett's Not I. Simon writes: 'We watched Beckett on Youtube and he was not out of place. More than that – it was an entirely appropriate place in which to find him… 'Dress Up' is a response to encountering Beckett in this way.'
These entries can be seen in Textual Practice
A note on Ivan Juritz
Ivan Juritz won the prize in its inaugural year with a startlingly original reworking of Mallarmé 's 'Un Coup de Dés'. He was a brilliantly gifted researcher, writer, dancer and musician; a committed European and a committed modernist. After his sudden death in 2015, we decided to rename the prize in his honour, hoping that future entries will display the same spirit of creative daring and serious play that we can see in his piece.