Introduction to the 2018 prizegiving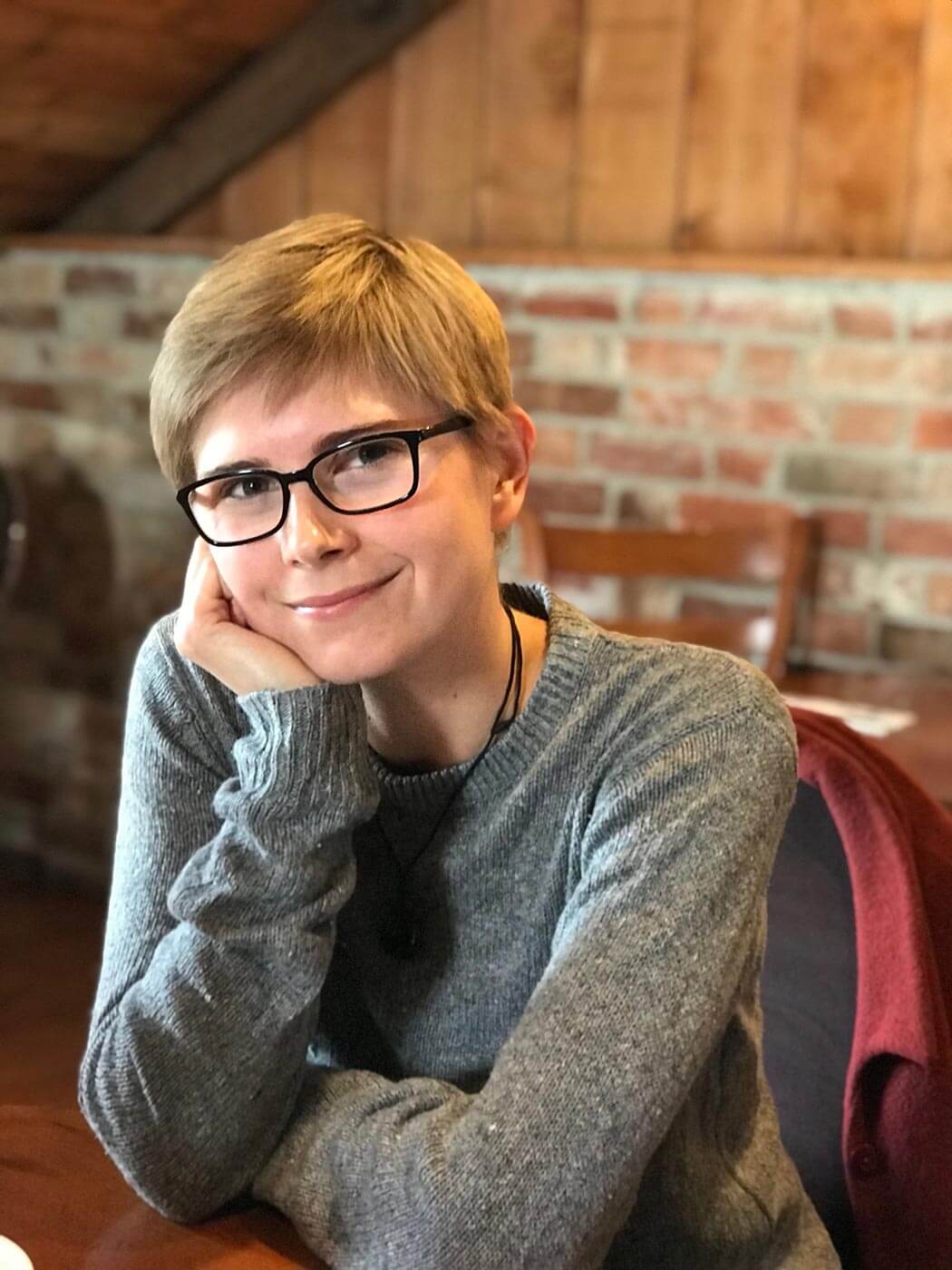 Cat Woodward is a feminist lyric poet, she lives in the UK and New Zealand. In 2014 she was awarded a CHASE studentship to study for a PhD at the University of East Anglia, her thesis develops a poetics of robot-lyric voice. Her first poetry collection, Sphinx, was published by Salò Press in 2017. She has been published in Datableed, The Literateur, Lighthouse, Tears in the Fence and others. More information at www.catwoodward.com.
This year's prize was judged by Rachel Cusk, Jeremy Harding, Gillian Wearing and Ryan Wigglesworth.
Jeremy Harding writes 'This year's entries for the Ivan Juritz prize are a superb crop. From installations and performance pieces to texts, paintings, film and musical composition, the submissions are all strong; some are outstanding. A great year for the prize, and ample evidence that a healthy curiosity about form and the modernist legacy is alive and well.' Of the winner he adds, 'Cat Woodward describes her sequence Away My Grievance as a quest for 'a new modern lyric answerable to our current modernity'. The poems — 36 in all — are fully confident and beautifully voiced, sometimes by an authorial 'I', who inhabits them fitfully, but mostly by another version of the first person speaking clearly from within the work itself — the 'I' of the poems. In her presentation Cat Woodward asks: 'How far can I push the poetic operations of the lyric subject?' Not much further, if these are anything to go on. A poetry entry for the Ivan Juritz prize isn't necessarily asking for the same sort of judgment as a submission to a poetry editor. But the judges were lucky this year: we happened to be reading lyric verse of a high order.'
Cat will receive £1000 and two weeks' residence at Cove Park. Extracts or accounts from each shortlisted entry will be published in the journal Textual Practice.
Maciej Bałenkowski
(PhD candidate, composition, Academy of Music Krakow) 'Sinfonietta – Time is ticking'. A sound recording of a sinfonietta for string orchestra full of frequent changes in time.
Performed by Sinfonietta Cracovia, cond. Jurek Dybał
Anna Cathenka and Alice Willitts
(M.A. Creative Writing Poetry, UEA), 'p0_EM Stein1′. 'p0_EM Stein1' reveals a new poetic process, built on Gertrude Stein's language experimentation, that adapts a laboratory protocol for plasmid DNA extraction.
Effy Efthymiou
(PhD candidate, composition, King's College London) 'Even if it is Only a Whisper'. A composition of largely unchanging dense texture comprised of repeated semiquavers and demisemiquavers from which small cells of melody grow, repeat and augment, but do not develop.
Daniel Fígols
(PhD candidate, composition, King's College London) 'Tox'. For ondes martenot and piano, this piece aims to express an acoustic and energetic process between these two instruments with so different timbre.
Gabriella Hirst
(MFA in Fine Art Media, Slade School of Fine Art), 'Force Majeure'. A performance piece comprised of repeated trials at the same experiment: to paint a storm whilst in the midst of one, and to film these efforts.
Winner: Grzegorz Stefanski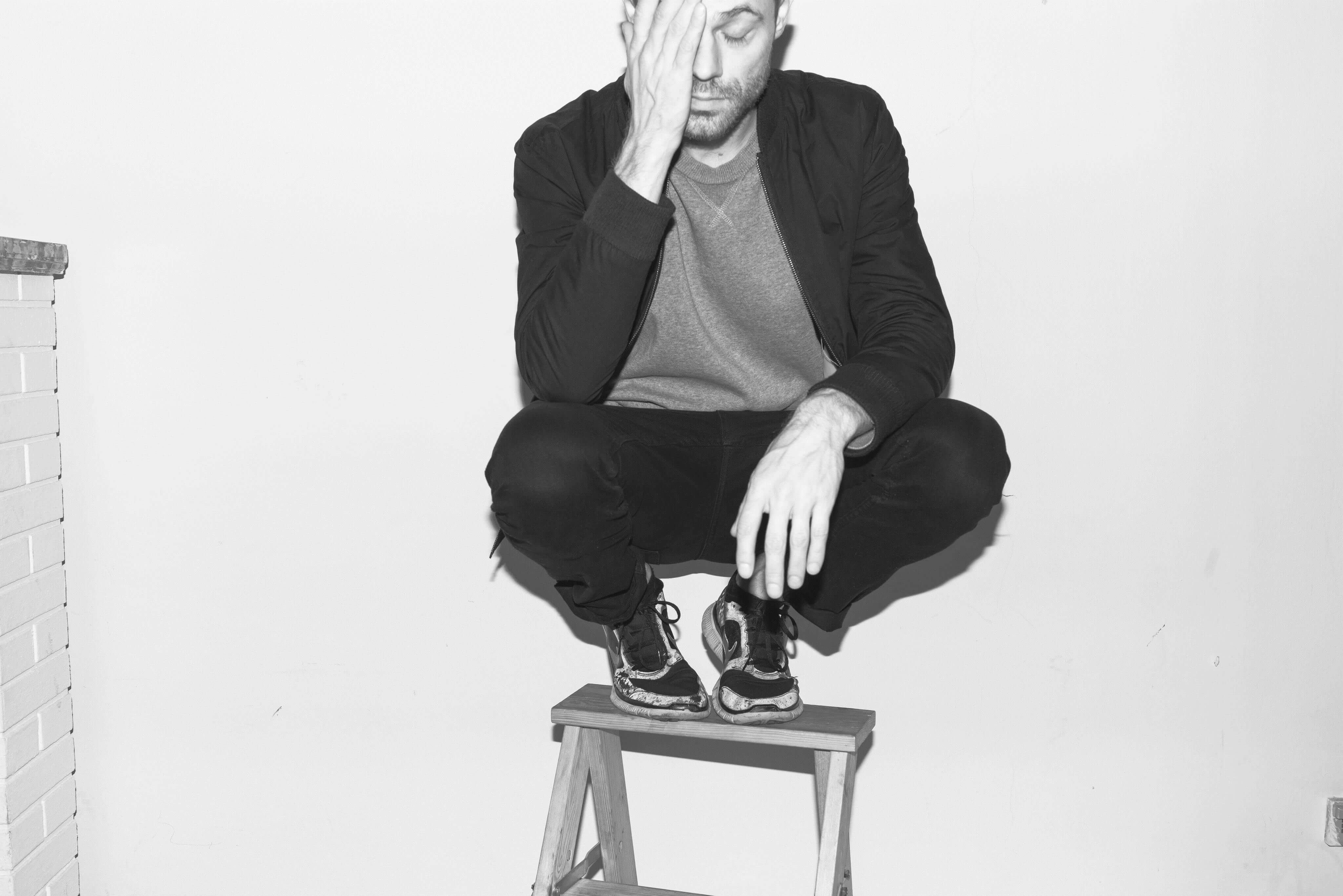 Grzegorz Stefanski, is a film and video artist who lives and works in London and Warsaw.  Born in 1983, he trained at the Faculty of Philosophy at the Jagiellonian University in Cracow, Poland and then at Mirosław Balka's Studio of Spatial Activities at the Fine Arts Academy in Warsaw. In 2016 he received the Felix Slade Award to undertake the MFA degree at Slade School of Art in London.
This year's prize was judged by Lisa Appignanesi, Dexter Dalwood, Julian Forrester, Jeremy Harding, Deborah Levy and Ryan Wigglesworth.
Dexter Dalwood writes: 'With the visual artists in particular, the judging panel were keen to shortlist artists who they saw as immersed in their practice. Grezegorz Stefański particularly stood out as someone who was deeply engaged with his work. His three channel video projection 'restraint' has been awarded the Ivan Juritz prize this year. It's a video of two men in uniforms presenting to the camera how to incapacitate a civilian with their bare hands. Stefański has taken as his source a photograph by the artists Mike Mandel and Larry Sultan who from 1975-1977 selected photographs from a multitude of images  from picture archives in California. This was one of the first conceptual photographic works of the 1970's and demonstrated that the meaning of a photograph is conditioned by the context and sequence in which it is seen. Stefański reimagines the photograph with the two men in uniform as Nazis and creates a piece of physical performance that becomes very contemporary and topical in its restaging. The panel all agreed that Stefański has developed a strong body of work that both understands the roots of modernist practice but is also fully of its time'.
Grzegorz Stefanski will receive £1000 and two weeks' residence at Cove Park in September. Extracts or accounts from each shortlisted entry will be published in the journal Textual Practice.
Runners up
Yarli Allison (Art MFA student, Slade School of Fine Art) 'Momo the Talking Hair'. A film lamenting the insecure destiny of hair follicles, narrated by a hair called Momo. Momo the Talking Hair.
Manos Charalabopoulos (Music PhD student, King's College London), 'Canto' A musical composition for violin, horn and piano, exploring song and conflict. Canto.
Sarah Hymas (Creative Writing PhD student, University of Liverpool), 'Recovery'
A prose poem investigating the world of a beach and its ecological shortcomings through what can and can't be seen. Recovery SHYMAS.
Ali Lewis (Creative Writing MA student, Goldsmiths), 'Familiar Objects'
Poems defamiliarising ordinary objects such as Book, Popcorn, Phone, Biscuit, Shower, Sponge, Bathtub. Familiar Objects Ivan Juritz Ali Lewis.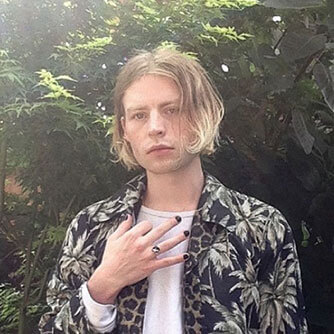 Jocelyn Campbell's 'rgn.1 | 'nt'rl'd' | rgn.2' is a composition for piano that experiments inventively and beautifully with systems of musical invention in an attempt to straddle an ambiguous line between 'modernist' stylistic traits (its emphasis on formal construction and an abstract, non-teleological musical language) and 'postmodern' imitation. Watch the performance of the piece given at the prize-giving at King's College London or read the description.
Jocelyn Campbell (born 1990) is a London based composer who is currently studying at King's College London for a PhD. in composition under the supervision of George Benjamin. Jocelyn had previously studied with Silvina Milstien at King's for a Master's of Music, and completed a BA in music at Middlesex University under Brian Inglis, François Evans and Peter Fribbins. Ensembles who have played works by Jocelyn include: The Royal Northern Sinfonia, the Lontano Ensemble, the Allegri String Quartet, the Finale Orchestra, the Solarek Piano Trio, Newe Vialles, and Ensemble X.Y., among others.
Runners up
Ziad Nagy's 'What Lies Beneath' is a short animated film that plays with surface and depth and with the relationship between technology and the uncanny in a humorous and original way.
Cecilia Stinton's Der Gelbe Klang is a collaborative production that creatively and professionally juxtaposes Kandinsky's colour opera Der Gelbe Klang (1909) with a performance of Franz Schreker's Kammersymphonie (1916) and Lewis Coenen-Rowe's new work, A Cosmic Joke (2014). Through innovative puppetry and lighting design Stinton and her team revisited Kandinsky's classic modernist work from a twenty-first century perspective. Stinton discusses the production in 'Performing Colour and Staging Sound: Revisiting Kandinsky's Multimedia Project'.
Winner: Martin Scheuregger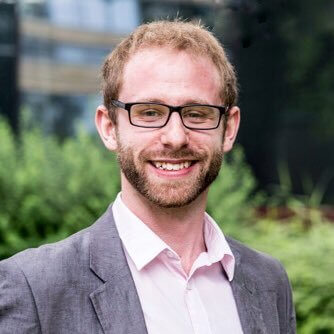 Martin Scheuregger's 'In that Solitude' is a composition for violin and piano, which arrestingly explores the traditionally modernist notion of the fragment to create a new musical language. Listen to 'In that Solitude' or read the description.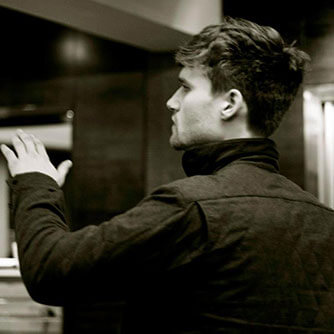 Runners up
Kate McEnery's 'Icarus (Returned)' tells the story of Ovid's Icarus myth using only lines from Joyce's Portrait of the Artist as a Young Man, brilliantly returning Joyce to his Ovidian routes at the same time as creating a startling portrait of loss as the 'Ovidian young man' is cast down, 'his heart trembling in an ecstasy of fear'.
Simon Vickery's 'Dress Up' is a short Youtube film that responds playfully and movingly to Beckett's Not I. Simon writes: 'We watched Beckett on Youtube and he was not out of place. More than that – it was an entirely appropriate place in which to find him… 'Dress Up' is a response to encountering Beckett in this way.'
These entries can be seen in Textual Practice
A note on Ivan Juritz
Ivan Juritz won the prize in its inaugural year with a startlingly original reworking of Mallarmé 's 'Un Coup de Dés'. He was a brilliantly gifted researcher, writer, dancer and musician; a committed European and a committed modernist. After his sudden death in 2015, we decided to rename the prize in his honour, hoping that future entries will display the same spirit of creative daring and serious play that we can see in his piece.