Organisers
The Ivan Juritz Prize is a collaboration between the Centre for Modern Culture at King's College London and Cove Park. Together we are able to offer the prize of £1000 to winners in three categories (text, image, sound) and two weeks collaborative residency at Cove Park. We also give a public performance of the six shortlisted works and publish the works or accounts of them in the journal Textual Practice.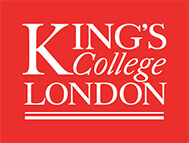 Established in October 2013, the Centre for Modern Literature and Culture is a forum for academics, writers and artists to explore, interrogate, dismantle and reinvent the notion of the 'modern'.  We fund and organise regular events aimed both at the academy and the wider public. The Centre is directed by Lara Feigel and Ben Schofield, aided by Jon Day, Patrick French, Jo Malt and Silvina Milstein.

Cove Park creates year-round residencies in all the art forms for national and international artists, collaborative groups and organisations. It is located on 50 acres of unspoilt hillside overlooking Loch Long on Scotland's west coast. Artists across all disciplines, nationalities and career stages are given the time and space to experiment in their work and develop their practice within a supportive community of other artists. No specific outcomes are demanded of residents, making Cove Park unique in the UK and a residency here a highly sought after opportunity.
The winners of the prize will spend two weeks at Cove Park during the interdisciplinary summer programme in September. They will be invited to showcase their work to the other artists and guests, and will also be invited to a Cove Park dinner alongside some of the prize judges.